Strappy Stud Flat Sandals
/
USA
EUR
UK

LENGTH

(MM)

WIDTH

(MM)

4
35
3.5
225
85
5
36
4
230
86
6
37
5
235
88
7
38
5.5
240
89
8
39
6.5
245
91
9
40
7
250
92
10
41
8
255
94
11
42
8.5
260
95
12
43
9.5
265
97
13
44
10
270
98
14
45
11
275
100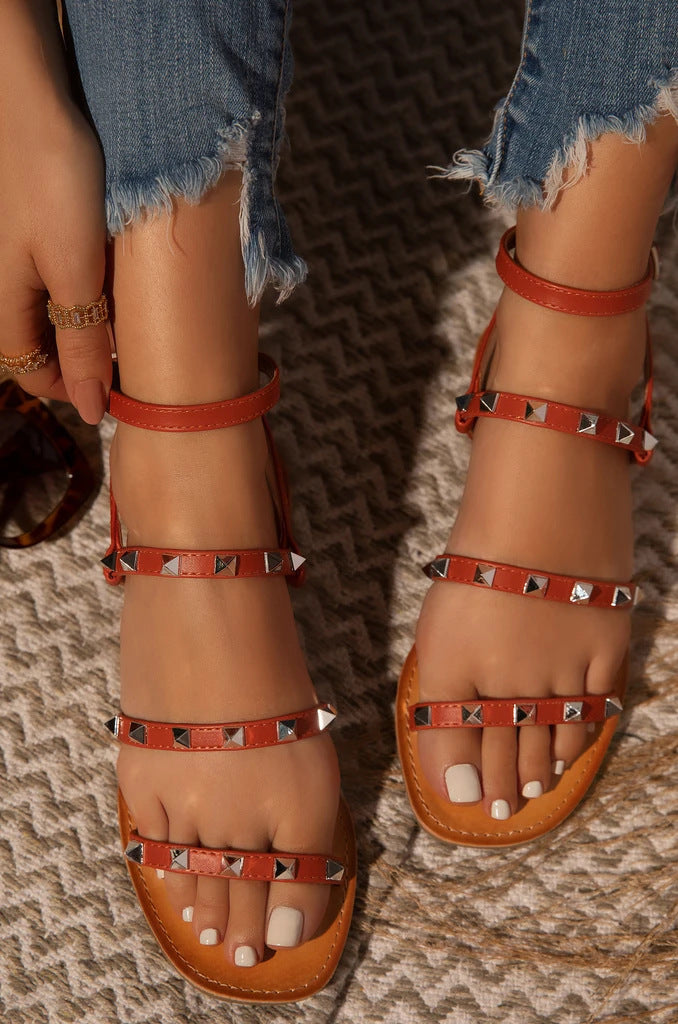 These Strappy Stud Flat Sandals are the cutest! They have a little cushion which I loved too. Overall, cute spring/summer sandal that you can wear with anything!
Strappy with Stud
Comfortable flat heel.
Cushioned insole.
Rubber sole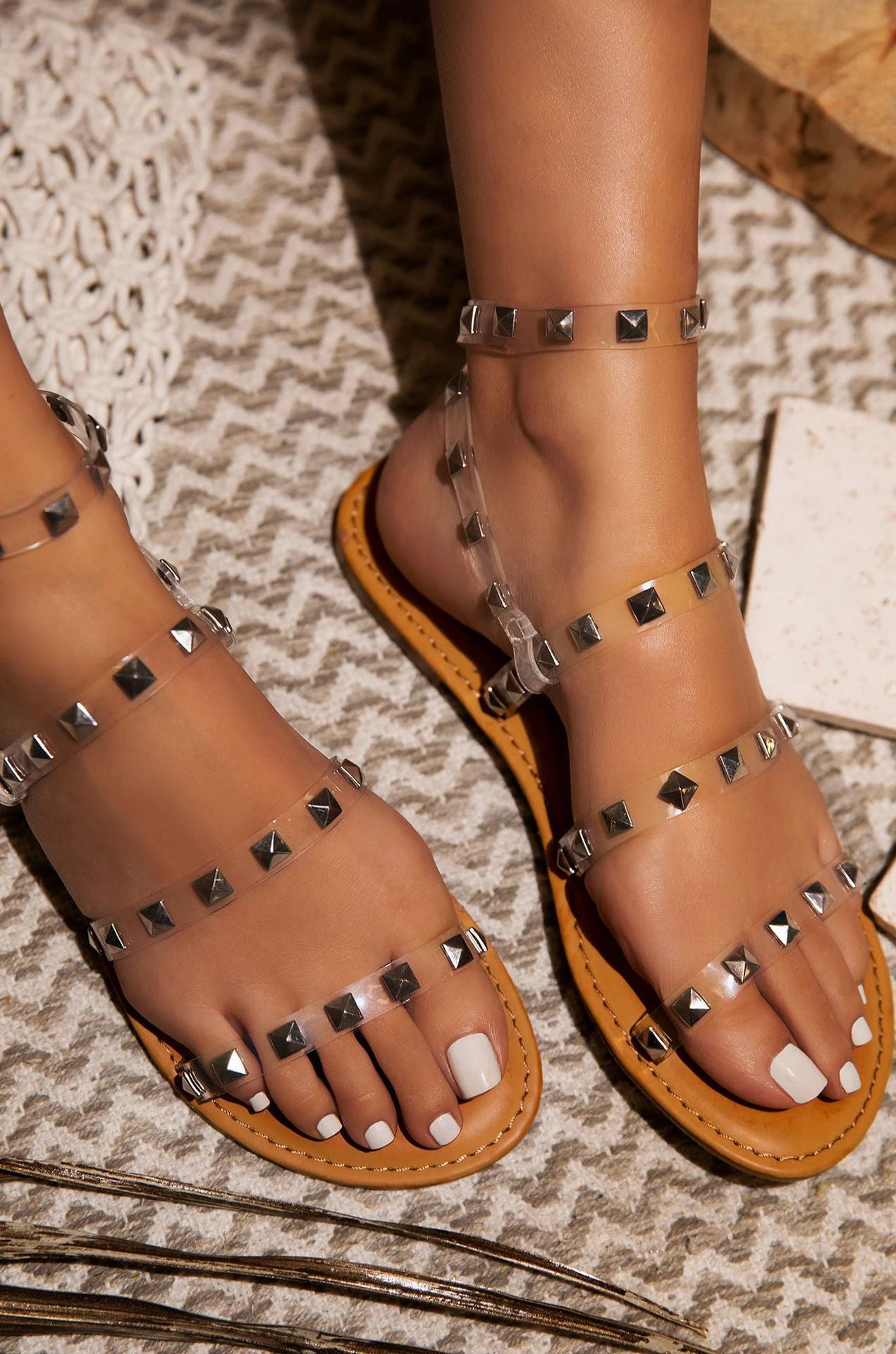 All packages will be shipped with tracking numbers.Usually, it takes about 7-14 business days for International shipping and delivery.

We are shipping to the following countries:
- North America: United States, Canada, Mexico
- Europe: United Kingdom, Ireland, France, Germany, Norway, Sweden, Denmark, Finland, Iceland, Belgium, The Netherlands, and more
- Oceania: Australia, New Zealand
- Asia: Hong Kong, Singapore, Japan, South Korea, and more
Try your purchase for 30 days- satisfaction guaranteed. If you're not delighted, return it for a refund. There's no restocking fee. If you'd like to exchange for a more suitable size, we're also happy to do the service for you.